TRANSFORMING A SET OF LIVING ROOM FURNITURE INTO WORK TOOLS
This living room furniture has been furnished for various storage items: books, objects, glasses and bottles, audio, video and TV. A fireplace is integrated and air conditioning is hidden…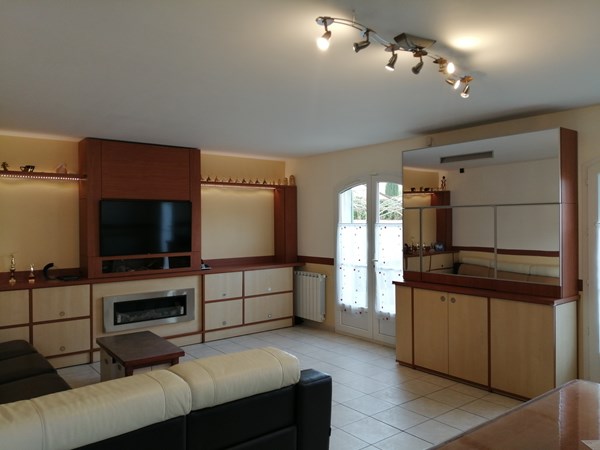 But beneath this furniture full of tricks hide the work tool of a maternal assistant. Once the work day is over and the professional spaces closed, they allow you to rediscover the comfort and usefulness of a salon layout.
Some examples of clever storage and space optimization:
The tilting baseboards for storing children's play mats.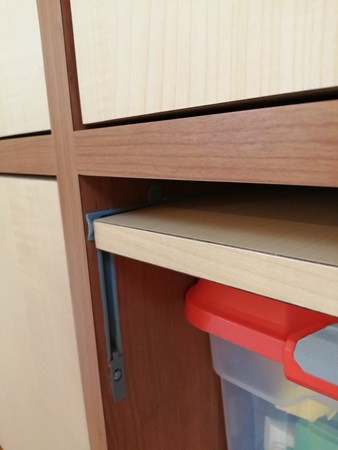 Retractable doors
Spaces in this large piece of furniture are dedicated to the storage of play boxes.
For optimal security, the doors opening on these spaces used by children are up and coming allowing a concealment of the door in the furniture, thus avoiding the pinching of the fingers.
Behind this "mirror" piece of furniture is a real changing space with various small storages for everyday accessories.